> A tool designed for the consumer. 
> Based on the constructive values of the product. 
> Designed to meet the needs of the consumer. 
> A detailed and orderly product presentation. 
> More than 200 pictures. 
Example of constructive values page of a collection (pass the mouse over the numbers):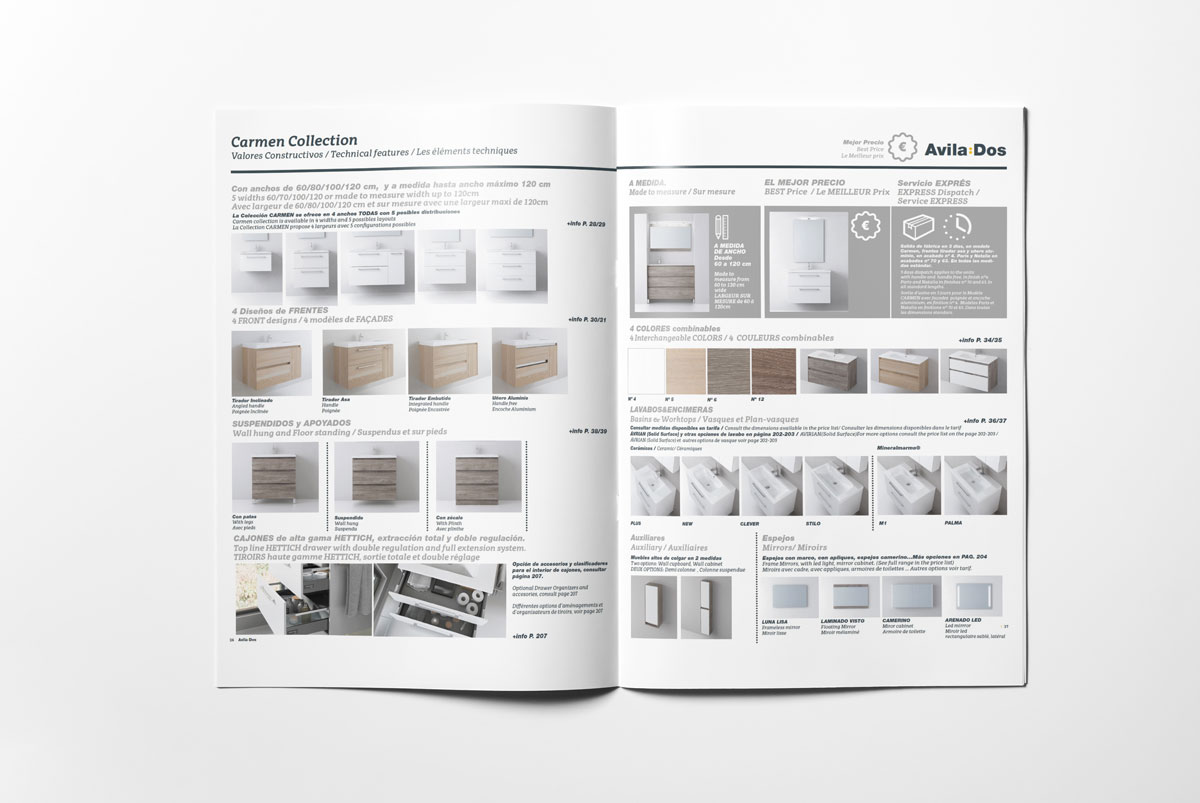 1
Description of measures and distributions.
2
Description of collection designs
3
Furniture placement system
5
Possibility of manufacture to measure
8
Available colors in the collection
9
Ranges of washbasins for the collection
10
Auxiliaries and mirrors for the collection